From the Field: Celebrate all Success, Big and Small
August 03, 2017
By: Christina Brown, Transitional Living Program Director, Washington County Youth Service Bureau
As we all know, it is sometimes easier to get caught up in what hasn't or isn't happening or working for the youth we work with. This of course has its advantages, as we continually try to improve situations and resources from what we learn in our experiences as youth care workers.
My time in the Transitional Living Program has been a whirlwind of an experience for sure and I have learned very important information and resources regarding the housing world. But the most important thing that I have learned while working with youth is that you should absolutely stay positive and celebrate the little accomplishments! Break it down for our youth and help them see all of the success in a time when everything feels like it may be falling apart. After all, the little accomplishments lead to the larger accomplishments.
We all know that focusing on the positive and celebrating all of the little successes while working on the longer journey of meeting their long-term goals tend to help engage youth to participate in changing their own situation.
Pictured below, is one of the many moments I have had the opportunity to celebrate: on 7/28/17 a family signed their first lease after all of their hard work meeting the goals they set at the beginning of their time in TLP!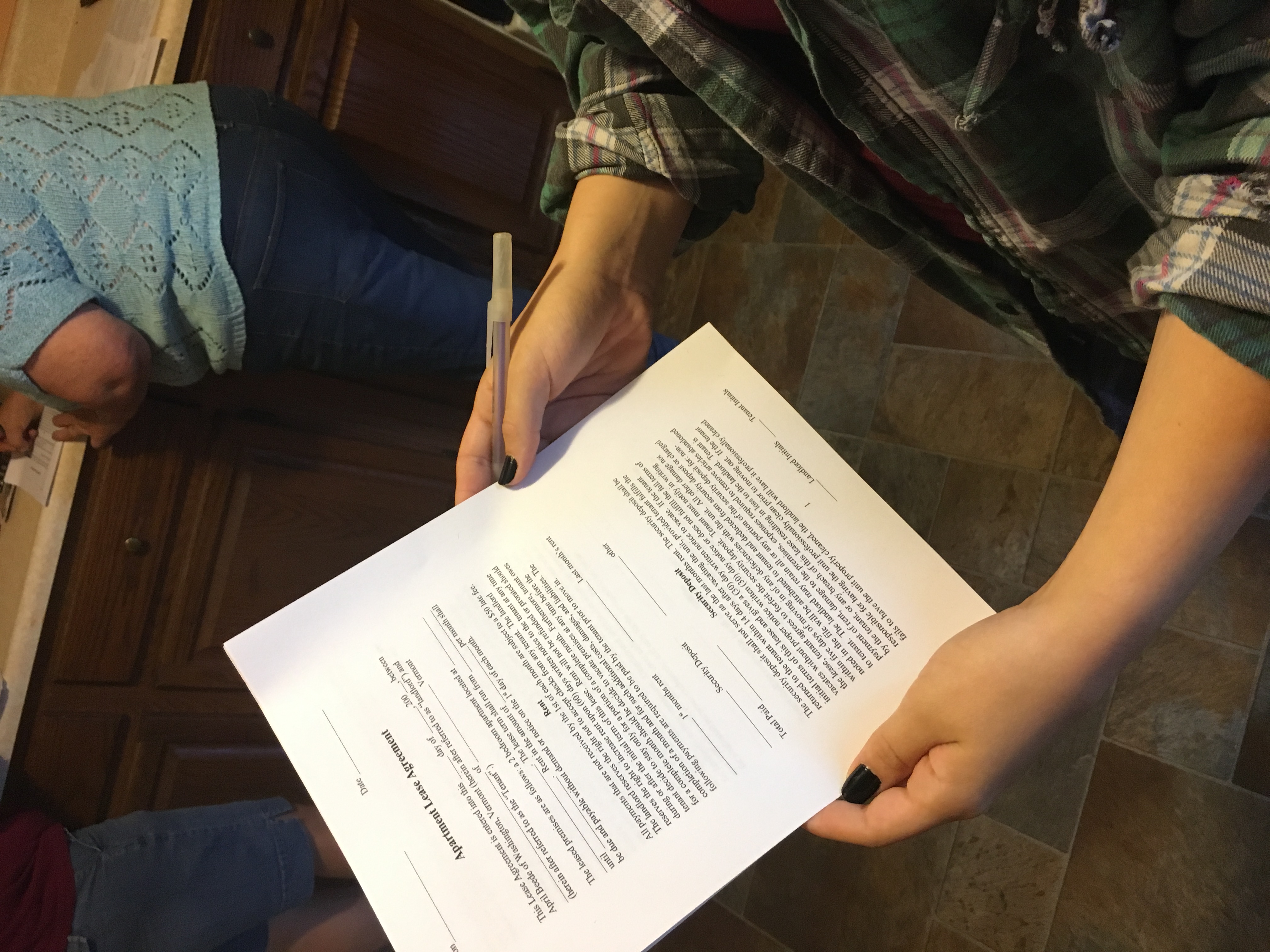 So… let's celebrate all the success, big and small, while we work together on the bigger success of living independently!