GUEST POST: Too Many Exit Ramps, Not Enough On Ramps
June 27, 2017
By: Sarah Teel, Research Director at Voices for Vermont's Children, an independent statewide, multi-issue children's policy research and advocacy non-profit whose mission is to promote public policy that enhances the lives of children and youth in Vermont.
In 2014 a group of researchers collected some crucial data about teens who are not in school and are not working (sometimes referred to as disconnected youth): the stories of young people as told by the youth themselves. This work showed something that people who work directly with young people already know—youth are strong, resilient, and affected in major ways by the important relationships in their lives. When they struggle, and sometimes become disconnected from educational and work opportunities, it's often because they have faced combinations of overwhelming life circumstances, and then met barriers to reconnection: in other words, too many exit ramps, not enough on ramps.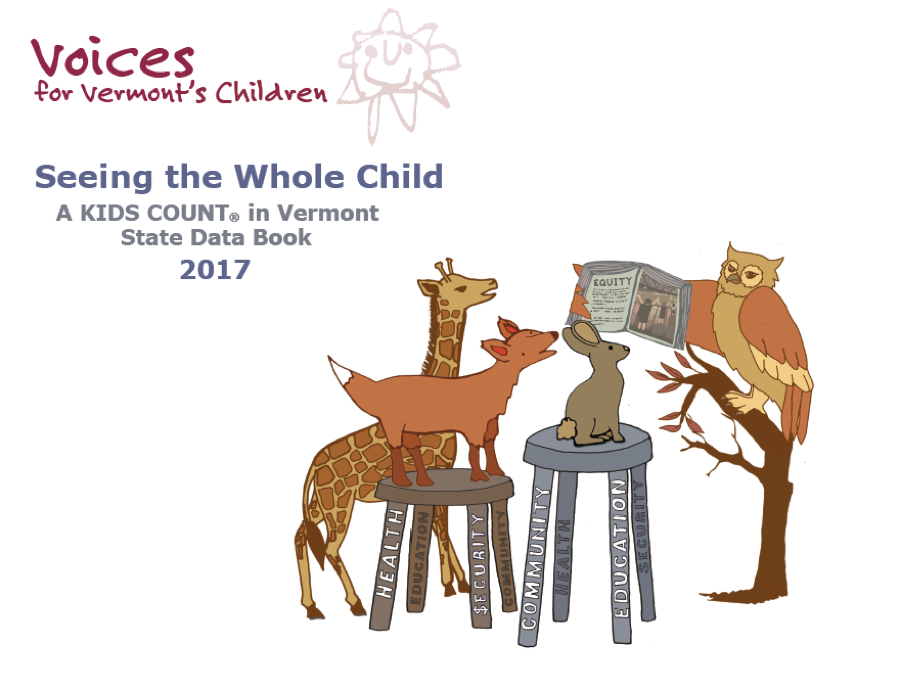 When we put together our recent State Data Book, Seeing the Whole Child, we looked at a range of indicators about kids of all ages. In Vermont, 4 percent of 16 to 19 year olds (about 1,000 kids) are disconnected youth. As with many indicators, Vermont fares better than many other states, but there are still systemic shortfalls that can add up to significant challenges for some. The data shows that child homelessness, poverty, Adverse Childhood Experiences (ACEs), and substance use or dependence present significant challenges, but also that making real progress on all of these indicators is an achievable goal.
All aspects of a child's life are connected. Focusing on high school graduation and plans after high school should also mean working toward a combination of supports that nurture the inherent strengths and capacities of young people: access to afterschool and summer programs, supports for emotional and mental health, and ensuring a sense of feeling valued and safe in their communities. These data points provide windows into the lives of children and youth in Vermont, but what ties the data together are the voices of young people. Our responsibility to our kids begins with listening.