Job Opportunities
Join the VCRHYP team!
VCRHYP does not currently have any job openings - please check back later!
In the meantime, look below for other youth housing and support jobs at our member agencies across the state!


Youth Homelessness Resource Coordinator/ Case Manager, Full-time (Brattleboro, VT)
The Youth Housing Coordinator and Case Manager will make a difference in our community by…
Maintaining a caseload of 12-14 clients ages 16-23 and providing services that connect youth to resources, unpaid support and empowerment, and leadership opportunities
Coordinating the department's Youth Homelessness Demonstration Projects which provide housing access to youth ages 16-24 using a housing-first approach
Being the expert on all things related to housing resources and services for youth experiencing homelessness in our community
Being a vital, enthusiastic and supportive member of the Youth Development Programs team
Noticing and working to change unjust systems in our community and state
You can be considered for this position if you meet the following qualifications:
Bachelor's degree in psychology or related field or an equivalent amount of education, training, work experience, and lived experience
Experience working with at-risk youth and/or families in a volunteer, internship, or paid position
Knowledge of trauma, adolescent development, and best practices in case management
Have a very solid, bordering on expert, level of understanding of google suites
Learn more by clicking here. To apply, submit a cover letter and resume to humanresources@youthservicesinc.org.

Wellness Coach, Full-time (St. Albans, VT)
NCSS is looking for a qualified candidate to provide integrated physical and mental health services to young adults and their families.
Wellness Coaches develop and implement high-quality services to:
Children who are experiencing emotional disturbances
Children who have been diagnosed with Serious Emotional Disturbance (SED)
Children with SED who have a co-occuring physical health condition or chronic disease
Youth and young adults transitioning from children's to adult mental health services
The families of the above mentioned children, youth, and young adults
Candidates must be able to:
Establish and maintain strong rapport with individuals served
Remain open-minded, compassionate, and strengths-based
Provide safe, accessible, and family-centered health care
Assist individuals in understanding chronic health concerns
Connect children and families with appropriate community resources
Utilize screening and assessment tools to support clients and their families in achieving goals
Skills and qualifications required:
Ability to collaborate with a variety of community partners
Knowledge in the areas of weight management, nutrition, smoking cessation, exercise, and stress reduction
Proficient computer skills
Bachelor's Degree; or equivalent combination of related education, training and experience in health coaching and patient education; knowledge of healthcare systems, chronic disease, healthy lifestyles, a plus.
To learn more and apply, click here or send resume and cover letter to careers@ncssinc.org.
Family Support Specialist, Full-time (St. Albans, VT)
The Family Support Team is seeking a Specialist to provide therapeutic counseling and parenting supports to families and children experiencing difficulties which interfere with successful functioning in their homes and/or community settings.
Family Support Specialists:
Provide case management and work directly with children, parents, and foster parent(s)/families
Support clients in achieving the goals of the family with an emphasis on safety and well-being
Collaborate with community partners such as DCF, Northeastern Family Institute (NFI), schools, pediatricians, and other identified natural support
To learn more and apply, click here or send resume and cover letter to careers@ncssinc.org.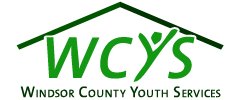 Youth Advocate, Full-time (Proctorsville, VT)
Windsor County Youth Services is looking for a few caring individuals to help support youth during some of their most difficult times in their lives. Assist in supervising the overall childcare services, house management, and share information with the next shift through oral communication as well as computer database entries. All advocates are expected to attend weekly staff meetings, to enforce house expectations, policies and procedures as well as perform any related duties.
Position duties:
24/7 Eyes on Supervision
Light cooking and cleaning
Transporting youth to and from events
Having fun, playing games, listening to music and watching movies
Community Service projects
Horseback Riding, Hiking, Swimming and other Seasonal activities
Experience and requirements:
High school or equivalent (Preferred)
Driver's License (Preferred)
To learn more and apply, click here or here.
Awake Overnight Advocate, Full-time (Ludlow, VT)
This position would require housekeeping, cooking, regular room checks on the residents, and general office work. Hours are 11pm-9am.
To learn more and apply, click here or here.

Youth Advocate (Newport, VT)
This position will do community building to work with regional landlords and developers to increase access for Youth/Young Adult (YYA) into existing or new rental units; which will include mediation and support to help maintain a YYA in a unit. Other activities may include a centralized program and phone number for landlords to call, in collaboration with other NEKCA housing programs, housing search assistance, attending local landlord association meetings, outreach to the business and community to develop more housing options, mediation between tenant and landlord, landlord and tenant education, working with local governmental leadership to reduce barriers and encourage landlord engagement, development of and connections to landlord mitigation fund or risk pool.
This position will work with the Preservation and Stabilization for Youth & Families Case Manager to assess needs of the youth and families being referred for services and determine which services are needed. Participate in the on-call rotation to provide emergency services to youth and families in our area. Promote, recruit and train potential host homes in the Orleans and Northern Essex Counties.
Minimum Requirements include:
Required to authorize and pass NEKCA's criminal record check process
Have a valid driver's license
Bachelor's Degree in Human Services, Criminal Justice or relevant field
Good communication skills
Experience working with youth and families
Knowledge of area resources
To apply send a cover letter, resume and 3 references to jobs@nekcavt.org, 802-334-5249 (fax), or NEKCA Human Resources, PO Box 346, Newport, VT 05855.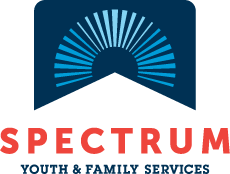 Food Systems Intern (Burlington, VT)
Drop-In is looking for a student or interested persons who would like to work with homeless and at-risk youth around issues of food security, nutrition, farming and agriculture, and food education. The Food Systems Intern would develop or implement specific programming designed to engage our community on issues related to food in a non-biased way. This intern would also collaborate with the Intervale Food Hub as well as other community partners on matters of food security. This person should ideally be dedicated to building food security, ending homelessness, and must enjoy interacting with youth! This person would also work closely with drop-in youth coaches as well as our food coordinator, who plans and executes our meal program. This is a flexible position, geared towards education and general youth engagement.
This position is not compensated but can be coordinated to fulfill certain academic requirements. Please reach out to cbrown@spectrumvt.org or sbrooks@spectrumvt.org to find out more!
Supported Housing Youth Coach, Full-time (Burlington, VT)
Spectrum Youth and Family Services is looking for a Supported Housing Youth Coach to join our dynamic and dedicated team. The Youth Coach position is a rewarding opportunity to be a part of an agency that prides itself on creating a positive and supportive work environment. The schedule requires availability between 4:00 pm and 2:00 am, 4 days per week, Tuesday – Friday. This position is paid $15.75 hourly.
Responsibilities of this position include:
Willingness to work as a member of a comprehensive treatment team in a residential setting with homeless youth ages 16-23
Creating and encouraging a healthy living space and community as well as responsibility for overall safety and daily function of the House
Daily assessment and face to face interaction with youth, identifying goals and practicing life skill development (cooking, laundry, budgeting)
Daily documentation via Electronic Medical Record system
Creativity, problem solving, and crisis management
Utilizing techniques to encourage and motivate youth
Organization and facilitation of group activities with youth
Attendance and completion of trainings, as assigned
Participation in regular meetings, as well as strong communication with fellow team members
The position is eligible for an excellent benefits package including health, dental, vision accrued vacation and sick time, and 403b retirement plan. A Bachelor's degree in social work or related field or equivalent work experience is preferred. Experience with young adults who have mental health and substance abuse issues is beneficial. Driver's license is required.
To learn more and apply, click here.
Housing Program Staff, Full-time (Burlington, VT)
This position provides support for, and encourages, residents to achieve the goals outlined in their service plan. Staff is expected to be active participants in the supported housing community & activities that support residents to achieve their goals. Staff will model effective, appropriate, and timely communication with others regarding resident updates. Timely and accurate completion of record keeping is also essential to this position. The schedule requires availability between 4:00 pm and 2:00 am, 4 days per week, Tuesday - Friday.
PRINCIPAL DUTIES AND RESPONSIBILITIES
Support and encourage residents to carry out daily routines and achieve goals outlined in their service plans.
Take residents on activities, job searching and or to volunteer opportunities.
Administer resident medication.
Responsible for accurate and timely completion of record keeping
Communication and cross over with other staff is expected including the following:
Update on the shift and status of all residents
Medication, UA, critical information discussed
Participation and attendance is expected at bi-weekly individual supervision and weekly staff meetings
Support the training of new staff and respite personnel as assigned.
Contribute and participate in the overall growth and improvement of the supported housing program.
KNOWLEDGE, SKILLS AND ABILITIES REQUIRED
High school degree required, Bachelor's Degree preferred. Minimum one year experience working with at-risk youth in a residential setting or equivalent experience.
Knowledge and understanding of adolescent development including the following: mental health and substance abuse issues; trauma; attachment issues; complex family dynamics; developmental challenges and educational issues.
Knowledge of life skills work including: meal preparation, budgeting, cleaning, & personal hygiene, job readiness/employment skills.
Maintain appropriate boundaries and ability to set limits.
Commitment to the value of diversity with respect to gender, race, age, socio-economic level, sexual orientation, and religion.
Adherence to agency code of ethics and all policies and procedures.
Valid driver's license preferred.
To learn more and apply, click here.