Job Opportunities
Join the VCRHYP team!
VCRHYP does not currently have any job openings - please check back later!
In the meantime, look below for other youth housing and support jobs at our member agencies across the state!


Youth Homelessness Resource Coordinator/ Case Manager, Full-time (Brattleboro, VT)
The Youth Housing Coordinator and Case Manager will make a difference in our community by…
Maintaining a caseload of 12-14 clients ages 16-23 and providing services that connect youth to resources, unpaid support and empowerment, and leadership opportunities
Coordinating the department's Youth Homelessness Demonstration Projects which provide housing access to youth ages 16-24 using a housing-first approach
Being the expert on all things related to housing resources and services for youth experiencing homelessness in our community
Being a vital, enthusiastic and supportive member of the Youth Development Programs team
Noticing and working to change unjust systems in our community and state
You can be considered for this position if you meet the following qualifications:
Bachelor's degree in psychology or related field or an equivalent amount of education, training, work experience, and lived experience
Experience working with at-risk youth and/or families in a volunteer, internship, or paid position
Knowledge of trauma, adolescent development, and best practices in case management
Have a very solid, bordering on expert, level of understanding of google suites
Learn more by clicking here. To apply, submit a cover letter and resume to humanresources@youthservicesinc.org.

Wellness Coach, Full-time (St. Albans, VT)
NCSS is looking for a qualified candidate to provide integrated physical and mental health services to young adults and their families.
Wellness Coaches develop and implement high-quality services to:
Children who are experiencing emotional disturbances
Children who have been diagnosed with Serious Emotional Disturbance (SED)
Children with SED who have a co-occuring physical health condition or chronic disease
Youth and young adults transitioning from children's to adult mental health services
The families of the above mentioned children, youth, and young adults
Candidates must be able to:
Establish and maintain strong rapport with individuals served
Remain open-minded, compassionate, and strengths-based
Provide safe, accessible, and family-centered health care
Assist individuals in understanding chronic health concerns
Connect children and families with appropriate community resources
Utilize screening and assessment tools to support clients and their families in achieving goals
Skills and qualifications required:
Ability to collaborate with a variety of community partners
Knowledge in the areas of weight management, nutrition, smoking cessation, exercise, and stress reduction
Proficient computer skills
Bachelor's Degree; or equivalent combination of related education, training and experience in health coaching and patient education; knowledge of healthcare systems, chronic disease, healthy lifestyles, a plus.
To learn more and apply, click here or send resume and cover letter to careers@ncssinc.org.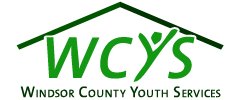 Behavioral Interventionist, Full-time (Proctorsville, VT)
Windsor County Youth Services is looking for a few caring individuals to help support youth during some of their most difficult times in their lives. Behavioral Interventionists supervise the overall safety of the residents, provide house management, and share information with the team through written and verbal communication. All behavioral interventionist are expected to attend weekly staff meetings.
Position requirements:
Eyes on supervision
Light cooking and cleaning
Transporting youth to and from events
Having fun, playing games, listening to music and watching movies
Community Service projects
Hiking, Swimming and other Seasonal activities
Benefits:
Starting pay is $15.00
After 90 day probationary period you will receive paid time off and free Dental from Delta Dental Northwestern.
After 1yr with agency you qualify for 401k with a 3% agency match.
Experience and requirements:
High school or equivalent (Preferred)
Driver's License (Preferred)
To learn more and apply, click here.

Youth Advocate (Newport, VT)
This position will do community building to work with regional landlords and developers to increase access for Youth/Young Adult (YYA) into existing or new rental units; which will include mediation and support to help maintain a YYA in a unit. Other activities may include a centralized program and phone number for landlords to call, in collaboration with other NEKCA housing programs, housing search assistance, attending local landlord association meetings, outreach to the business and community to develop more housing options, mediation between tenant and landlord, landlord and tenant education, working with local governmental leadership to reduce barriers and encourage landlord engagement, development of and connections to landlord mitigation fund or risk pool.
This position will work with the Preservation and Stabilization for Youth & Families Case Manager to assess needs of the youth and families being referred for services and determine which services are needed. Participate in the on-call rotation to provide emergency services to youth and families in our area. Promote, recruit and train potential host homes in the Orleans and Northern Essex Counties.
Minimum Requirements:
Required to authorize and pass NEKCA's criminal record check process
Have a valid driver's license
Bachelor's Degree in Human Services, Criminal Justice or relevant field
Good communication skills
Experience working with youth and families
Knowledge of area resources
To apply, send a cover letter, resume and 3 references to jobs@nekcavt.org, 802-334-5249 (fax), or NEKCA Human Resources, PO Box 346, Newport, VT 05855.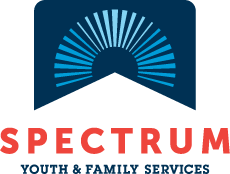 Supported Housing Youth Coach, Full-time (Burlington, VT)
This position provides support for, and encourages Spectrum's supported housing residents to achieve the goals outlined in their service plan. Staff is expected to be an active participant in the supported housing community and activities that support residents to achieve their goals. Staff will model effective, appropriate, and timely communication with others regarding resident updates. Timely and accurate completion of record keeping is also essential to this position. This is a non-exempt position with an hourly wage of 17.00. Hours are Saturday – Tuesday, 4:00 pm – 2:00 am.
PRINCIPAL DUTIES & RESPONSIBILITIES:
Programming:

Support and encourage residents to carry out daily routines and achieve goals outlined in their service plans.
Take residents on activities, job searching and or to volunteer opportunities.
Administer resident medication.

Responsible for accurate and timely completion of record keeping including:

Individual client files, daily data entry, documentation of critical incidents
Daily follow-up with e-mail and voice mail
Time sheets, expense reports

Communication and cross over with other staff is expected including the following:

Update on the shift and status of all residents
Medication, UA, critical information discussed
Participation and attendance is expected at bi-weekly individual supervision and weekly staff meetings
Support the training of new staff and respite personnel as assigned.
Contribute and participate in the overall growth and improvement of the supported housing program.
KNOWLEDGE, SKILLS AND ABILITIES REQUIRED
High school degree required, Bachelor's Degree preferred. Minimum one year experience working with at-risk youth in a residential setting or equivalent experience.
Knowledge and understanding of adolescent development including the following: mental health and substance abuse issues; trauma; attachment issues; complex family dynamics; developmental challenges and educational issues.
Knowledge of life skills work including: meal preparation, budgeting, cleaning, & personal hygiene, job readiness/employment skills.
Maintain appropriate boundaries and ability to set limits.
Commitment to the value of diversity with respect to gender, race, age, socio-economic level, sexual orientation, and religion.
Adherence to agency code of ethics and all policies and procedures.
Valid driver's license preferred.
WORK ENVIRONMENT
This position requires flexibility and travel for activities, client appointment, etc. Due to the nature of supported housing work shifts include days, evenings, awake overnights, weekends, and holidays.
To learn more and apply, click here.