VCRHYP to Participate in Vermont Gives 2017!
May 31, 2017
We're excited to be gearing up to participate in a second year of Vermont Gives!
Vermont Gives is a 24-hour online fundraising event designed to build community, raise awareness about Vermont's nonprofit sector, and inspire giving throughout the state. What's not to love?! This year's day of giving starts at 6pm on Wednesday, June 7th and continues through 6pm on Thursday, June 8th.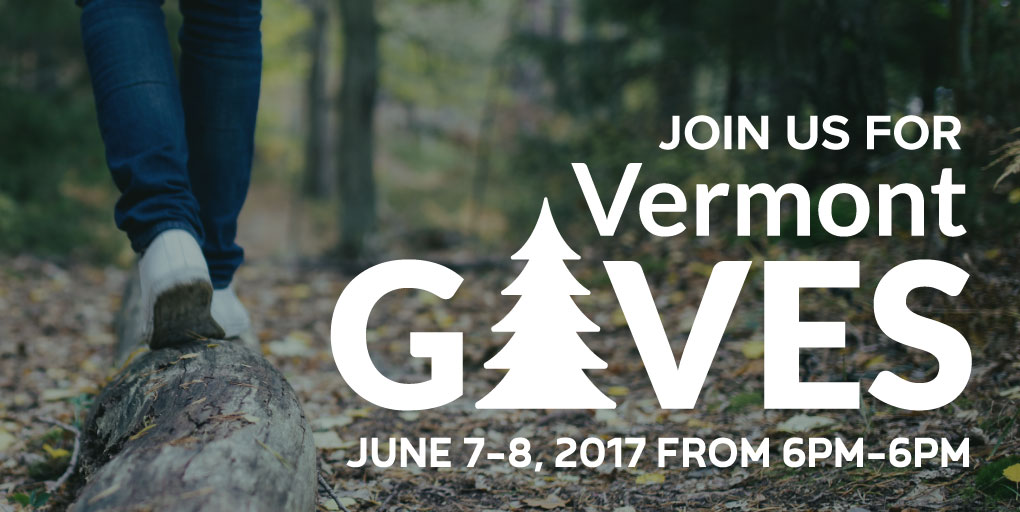 We've got lots of great work ahead of us and your donation could help play a part in our success!
Check out some of the things you can support:
$25 helps us expand our outreach into communities around the state: VCRHYP is dedicated to educating communities around Vermont about the issues at-risk youth face and about the amazing work our 14 member agencies are doing. We plan to increase our level of outreach in the coming year and help more youth find services than ever before!
$50 supports statewide training efforts: VCRHYP believes in fostering a learning community among member agencies to develop and disseminate best practices for youth-care work. We host trainings throughout the year and are collaborating with state and local partners to bring relevant, important learning opportunities to youth service providers around the state.
$100 sponsors a youth engagement project or event: VCRHYP continues to look for opportunities to bring youth voice to the table. We have a youth engagement specialist on staff who makes sure we're hearing from youth in meaningful ways!
$500 helps launch the Vermont Youth Project: The Vermont Youth Project is a multi-media storytelling project where Vermont's youth and young people share photos that reflect them and describe who they are and what's important to them. By pairing portraits and captions, youth are encouraged to show the world how they want to be seen and tell their stories in their own words. VCRHYP plans to officially launch the project soon. To learn more and see posts from our soft launch, go here: https://vcrhyp.org/the-vermont-youth-project-seemeinvt/
Ready to be part of the excitement?

Check out our Vermont Gives profile page and click on donate!