Celebrating Youth-Serving HOP Grantees
February 22, 2017
By: Ari Kisler, VCRHYP Assistant Director
Along with their One-Night-Count report (that we summarized in a blog post here), the State of Vermont's Office of Economic Opportunity also published their FY16 Annual Report. Youth between the ages of 18 and 24 account for around 15% of all adults served by HOP-funded programs included in the report.
Youth services are broken out in the report's performance section and we couldn't be happier to see the success of RHY programs around the state!
· 100% of youth service grantees met with their shelter households within 3 days of entry (OEO's target is 90%)
· 93% of youth exiting the program had safe exits as defined by one of the following: college, friend, home with family, independent living, job corps, military, relative's home, or residential treatment/rehab (OEO's target is 70%)
Check out the graphs below for a visual representation: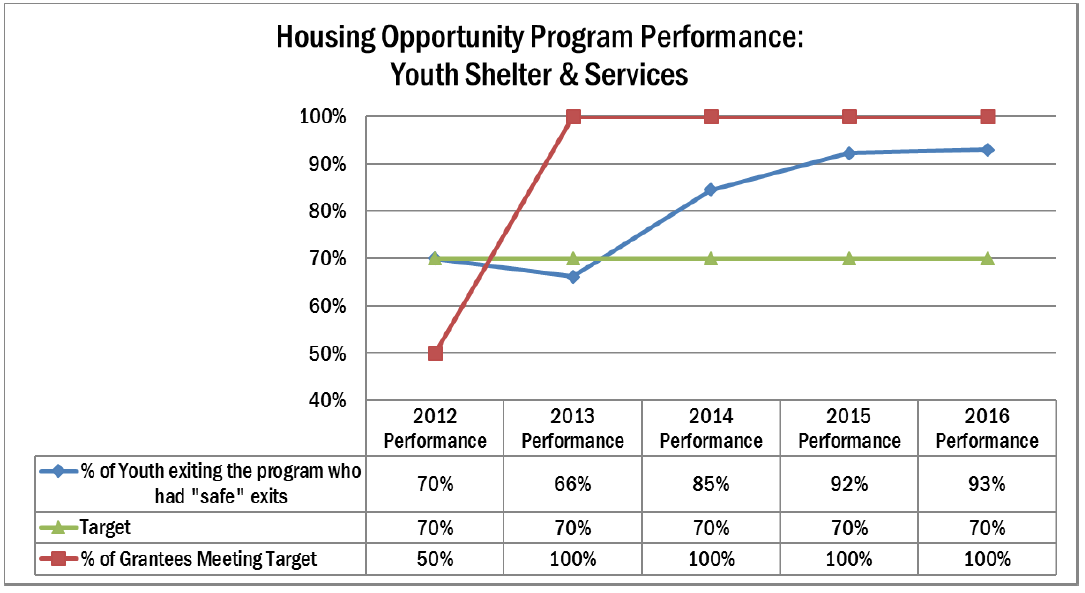 We know RHY programs are doing a great job, but it is always nice to see their hard work highlighted! See OEO's full FY16 Annual Report here.